Beef Feedlot Roundtable Offered Feb. 23 at ­­­Toledo

note: pdf files open in new window/tab
1/21/2022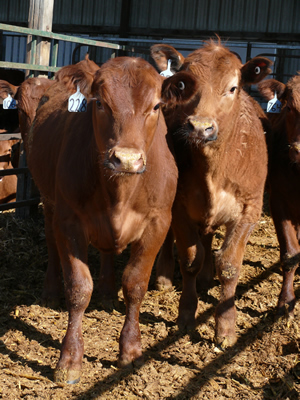 AMES, Iowa – Iowa State University Extension and Outreach, the Iowa Beef Center and the University of Nebraska are teaming up to offer the 2022 Feedlot Roundtable session at the Tama County Extension office on Wednesday, Feb. 23, from 1 to 5 p.m. The sessions focus on different aspects of beef feedlot operations and are offered annually in Nebraska and Iowa for feedlot operators and interested agribusiness people.
Topics for this year's session feature the following:
New price reporting and risk protection strategies.
How feedyards benefit rural economy in Nebraska and Iowa. 
Impact of delayed vaccination on feedyard health. 
2021 feedyard pay survey and labor survey.
Research update and reimplanting guidance.
Elliott Dennis, Brad Lubben, Ruth Wiowode, Aaron Yoder, and Galen Erickson from University of Nebraska are the speakers for the event.  
The session will be available via webinar connection for Iowans at the Tama County Extension office at 203 West High St., Toledo. This webinar is part of an agreement between Iowa State University Extension and UNL Extension to share livestock educational resources and programs.
The program is free, but please register by contacting the Tama County Extension office at 641-484-2703 by Feb. 21. 
-30-
The Iowa Beef Center at Iowa State University was established in 1996 with the goal of supporting the growth and vitality of the state's beef cattle industry. It comprises faculty and staff from Iowa State University Extension and Outreach, College of Agriculture and Life Sciences and College of Veterinary Medicine, and works to develop and deliver the latest research-based information regarding the beef cattle industry. For more information about IBC, visit www.iowabeefcenter.org.
Contact:
Denise Schwab, Iowa State University Extension beef specialist, 319-472-4739, dschwab@iastate.edu