Damian Mason headlines 51st annual Cornbelt Cow-Calf Conference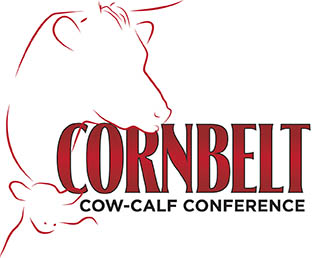 1/6/23
OTTUMWA, Iowa ―The premier educational event in Iowa for cow-calf producers returns is set for Jan. 28 at the Bridge View Center in Ottumwa. Iowa State University Extension and Outreach beef program specialist Patrick Wall said this year's Cornbelt Cow-Calf Conference will appeal to all kinds of beef enthusiasts, while staying true to the educational focus on topics relevant to Iowa's beef industry.
"Producers are never short on challenges, some of them persistent, some brand new. Our cost environment will certainly be top of mind, but the speaker line-up will offer producers a number of unorthodox ideas to address what keeps them up at night." Wall said.
The conference will again offer free admission and will be preceded by the KIIC Farm Show on Friday afternoon prior to the conference. The 2023 program targets a variety of topics designed to help producers of all ages and production goals. The keynote speaker will be Damian Mason, a motivational, funny presenter who's well-known across the ag sector.
"The morning will open with an introduction of Iowa State extension's new cow-calf specialist, Dr. Randie Culbertson," Wall said. "Derrell Peel will then take the stage to address the market outlook, and the challenges and opportunities that lie within it. Then Damian Mason will take us into the lunch hour with his message titled, The Ations of Agriculture. The afternoon general session is sponsored by MERCK Animal Health, and will address technology and how to apply what's new to your operation."
Afternoon break-out sessions will offer a wide variety of topics:
Bill Hill, Border Bucks Outfitters, will address hunting leases as a new potential source of income for producers.
Craig Swaby, a local producer who is attempting year-round grazing in southeast Iowa.
Colby Redifer, a graduate student at Mizzou, will summarize his research on poor late gestation cow nutrition.
Mike Johnson and Sara Syfert, Leading Edge Crop Solutions, will talk about price risk protection and insurance programs available for beef producers.
Doors will open for this year's conference and trade show promptly at 8 a.m. The official welcome is at 9 a.m., followed by three general sessions, lunch and trade show exhibit viewing. The afternoon general session begins at 1:30 p.m. with MERCK in the theater; break-out sessions begin at 2 p.m. with two repeating time blocks of four choices. Again, admission is FREE both Friday and Saturday, and a copy of the show guide and conference proceedings is available at the door. No preregistration is necessary. Additional information is available at www.cornbeltcowcalf.com.
-30-
The Iowa Beef Center at Iowa State University was established in 1996 with the goal of supporting the growth and vitality of the state's beef cattle industry. It comprises faculty and staff from Iowa State University Extension and Outreach, College of Agriculture and Life Sciences and College of Veterinary Medicine, and works to develop and deliver the latest research-based information regarding the beef cattle industry. For more information about IBC, visit www.iowabeefcenter.org.
Contact:
Patrick Wall, ISU Extension and Outreach beef specialist, 515-450-7665, patwall@iastate.edu