Dairy Beef Short Course to feature production and carcass challenges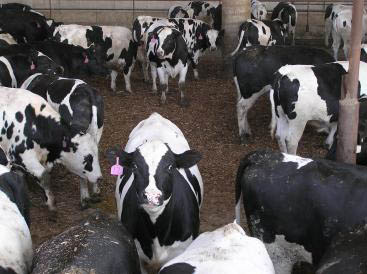 2/28/23
ORANGE CITY, Iowa – While long term drought can lead to changes in grazing and forage selection for beef producers, it also can affect feedlot numbers which in turn affect operational decisions and strategies. Iowa State University extension beef specialist Beth Doran explains.
"Drought has reduced the supply of beef calves available to feedlots, causing producers to source dairy and beef-dairy cross animals to fill the void," she said. "However, dairy and beef-dairy cross animals present unique production and carcass challenges for a feedlot."
These challenges are the focus of the 2023 Dairy Beef Short Course set for March 28 at the Denny Sanford Premier Center in Sioux Falls, SD. Speakers from across the U.S. will present information on the following topics:
National attitudes by dairy producers about cross breeding beef on dairy.
Carcass and cattle biotypes.
Implant strategies for dairy sourced cattle.
Perspectives and experience on feeding dairy and dairy cross cattle.
Liver abscess summary.
Roughage concentration in finishing diets.
The program begins with registration at 9 a.m., followed by three morning sessions. After lunch there are two sessions and a final panel discussion ending about 3 p.m. See the short course postcard for a quick look at event details, agenda and sponsors.
Short course registration includes lunch and is $40 per adult or $20 per student. Register either online at https://go.iastate.edu/OFSVS8 or mail the fee to Sioux County Extension, 400 Central Ave. NW, Suite 700, Orange City IA 51041. Registration is limited to 130 attendees and closes March 21.
The Dairy Beef Short Course is the collaborative effort of I-29 Moo University, a group of upper Midwest Extension dairy and beef specialists.   
For more information, contact Doran at doranb@iastate.edu or call 712-737-4230. 
-30-
The Iowa Beef Center at Iowa State University was established in 1996 with the goal of supporting the growth and vitality of the state's beef cattle industry. It comprises faculty and staff from Iowa State University Extension and Outreach, College of Agriculture and Life Sciences and College of Veterinary Medicine, and works to develop and deliver the latest research-based information regarding the beef cattle industry. For more information about IBC, visit www.iowabeefcenter.org.
Contact:
Beth Doran, ISU extension beef specialist, 712-737-4230, doranb@iastate.edu