ISU Extension short course can help increase grazing knowledge and skills
06/09/22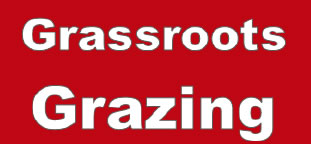 VINTON, Iowa – Livestock producers interested in strengthening or transitioning grazing practices can sharpen their skills by attending the upcoming Grassroots Grazing workshops. The series is offered by Iowa State University Extension and regional Natural Resources Conservation Service. Denise Schwab is one of the organizers and said this short course consists of five different modules taught over the grazing season.
"Grassroots Grazing is designed for graziers interested in managed grazing systems to increase forage availability and carrying capacity," she said. "Producers who want to optimize forage and livestock production, increase forage utilization and conserve natural resources will find the modules very informative."
The course will cover concepts relevant to all producers of grass-based livestock, whether it is beef, dairy, sheep or other animals, according to Schwab who is an ISU extension beef specialist.This summer Grassroots Grazing sessions will be held in three different locations: Clayton and Fayette counties, Buchanan and Delaware counties, and Jackson county. However all producers in northeast Iowa are welcome to attend. Each workshop will have a classroom component with experienced instructors and a hands-on field component.
The workshops will begin promptly at 4:30 p.m. and will conclude by 8:30 p.m. The first class will be held on June 27 for the Jackson county group, June 28 for the Clayton and Fayette county group, and June 29 for the Buchanan and Delaware county group. The following four sessions will be held in late July, late August, mid-September and mid-November.
The June sessions will feature ISU extension agronomists Josh Michel and Virgil Schmitt on the basics of soil and fertility, with plant identification and the importance of managing forage by Schwab. The July sessions will feature weed and brush control and pasture condition scoring. The August sessions will feature fencing systems and utilizing annual forages. September will feature water system development with ISU extension ag engineer Brian Dougherty, and soil health. The final program will feature cover crop and winter grazing. Each session will be held on a different farm so check with the county Extension offices for details and locations.
"The Grassroots Grazing program is designed to help livestock producers evaluate their own pasture management and implement steps to increase their grazing efficiency," Schwab said. "This training features experienced graziers sharing their knowledge along with ISU and NRCS specialists; it's the best combination of academics with real-world experience."
The flyer for each location has site-specific information and registration details. See the Buchanan-Delaware brochure, the Clayton-Fayette brochure and the Jackson brochure.
The course fee is $50 for all five sessions in the series. Registration fees include a resource notebook and a light dinner, and help offset speaker travel. For more information on specific locations or details contact Schwab at 319-721-9624 or dschwab@iastate.edu.
-30-
The Iowa Beef Center at Iowa State University was established in 1996 with the goal of supporting the growth and vitality of the state's beef cattle industry. It comprises faculty and staff from Iowa State University Extension and Outreach, College of Agriculture and Life Sciences and College of Veterinary Medicine, and works to develop and deliver the latest research-based information regarding the beef cattle industry. For more information about IBC, visit www.iowabeefcenter.org.
Contact:
Denise Schwab, Iowa State University Extension beef specialist, 319-472-4739, dschwab@iastate.edu